This month Bridestory release their first wedding magazine. After, we have been published at BellaDonna The Wedding a couple month ago. Now, we are listed on Bridestory.com magazine. Moreover Bridestory well-known as online wedding directory.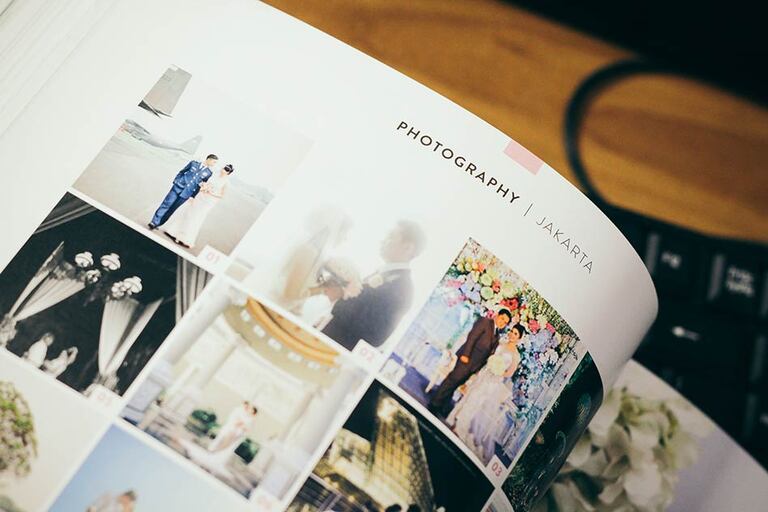 Bridestory have an informative online wedding directory which is very useful for bride and groom to-be. On their online wedding directory have a lot of vendor listed. A vendor from invitation, catering, decoration, venue, videography, photography vendor and many more. Nowadays, a bride and groom to-be don't need to search their wedding vendor vigorously on search engine, since Bridestory has a local vendor list to international vendor. Yeah, you don't need that much energy and waste your time a lot, just do your vendor research on these directory, there is a lot of fancy vendor reference here. 
Bridestory Magazine
So, same as their online site, this magazine is look like a wedding vendor encyclopedia. There is a ton of wedding vendor reference, based on their website database. Because of that this magazine have a many pages. Also, there is an article on Bridal Essentials segment, it's about an important thing that bride to-be need to know while preparing her dream wedding. All of that will be very helpful for you to prepare your perfect wedding day. In addition to save your wedding dream, this magazine has a vendor's DISCOUNT VOUCHER. All kind of wedding vendor have their voucher in this magazine. There is two hundreds voucher equal to a 100 millions Rupiah.
So dear bride and groom, see you in those magazine. Thank you Bridestory.com.